Neutral bar soap
The soap base is 100% plant based*, with an even more delicate cleansing action on skin.
* Soap base made of Sodium Palmate + Sodium Palm Kermelate
With Rice Milk
Neutral plant based soap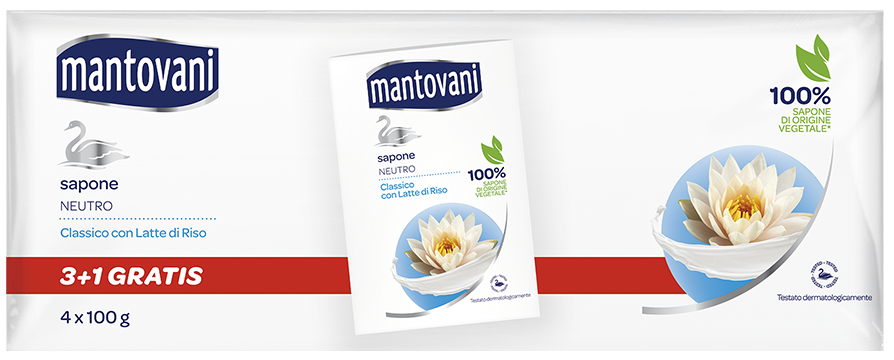 Classic
It cleanses with great gentleness. Rice milk provides additional soothing and hydrating properties.
With Organic Argan Oil
Neutral plant based soap
Argan Oil and Jasmine
Cleanses very delicately. Enriched with Organic Argan Oil with known dermoprotective properties. Jasmine fragrance, a floral note of Eastern inspiration.
With Sulphur
For oily skin
Sulphur
Sulphur has sebum regulating properties on oily and acne-prone skin. Formula enriched with Vitamin H, which helps to maintain skin's lipid balance.
Surgras
Per Pelli Secche

Un sapone cremoso, idratante, piacevole all'uso, dall'ottima tollerabilità cutanea. Testato clinicamente su soggetti con pelle secca.Con estratto di Mandorla Dolce bio.
Sensitive
Per pelli sensibili

Un sapone dall'azione lavante ultra-dolce, che rispetta l'equilibrio della pelle. Testato clinicamente su soggetti con pelle sensibile. Con estratto di Aloe Vera bio.